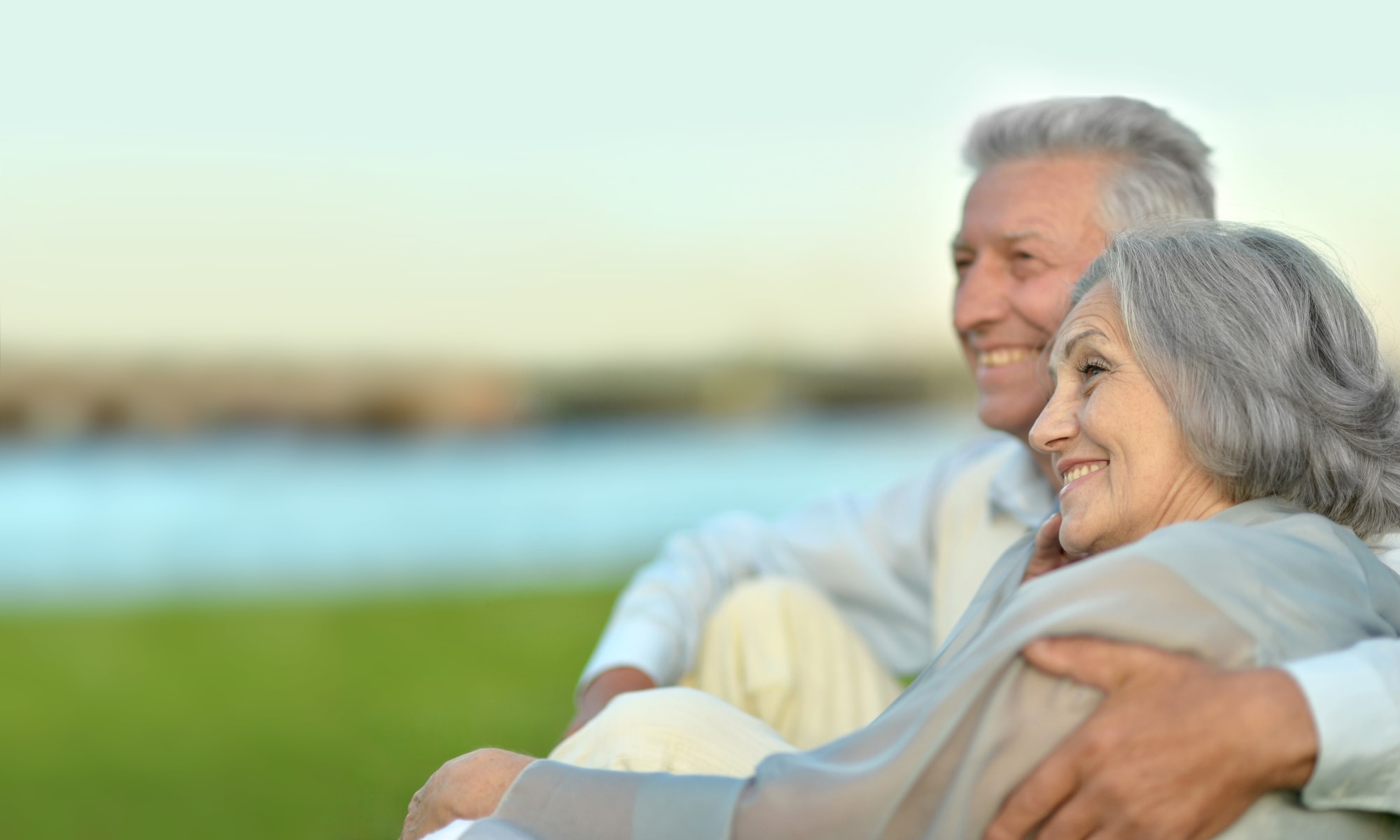 Signature Independent Living
If you are looking for a retirement community (age 55+) with just the right amount of amenities, an ample selection of senior-friendly floor plans or a social environment to spend more time with friends, The Park at Surprise Independent Living Community will provide the finest environment for retirement living. Our professional staff holds themselves to high standards, providing maintenance-free apartment living, entertaining events and supportive amenities that create a full-service environment. With restaurant-style meals, vibrant activities every day, patio dining, pet-friendly environment, and a professional, dedicated team, The Park offers the independence you are looking for.
Our trained and tenured staff is here to serve the many differing needs of our residents, promoting creative thinking and learning, with patience, kindness and, above all, compassion. The later years of life can bring many joys and many challenges. We are committed to making these precious years fulfilling and enjoyable. And we will do this through our founding principles of excellent care and service.
The Park is designed for those who crave exquisite styling and luxurious amenities. However you decide to spend your days, this is the perfect setting.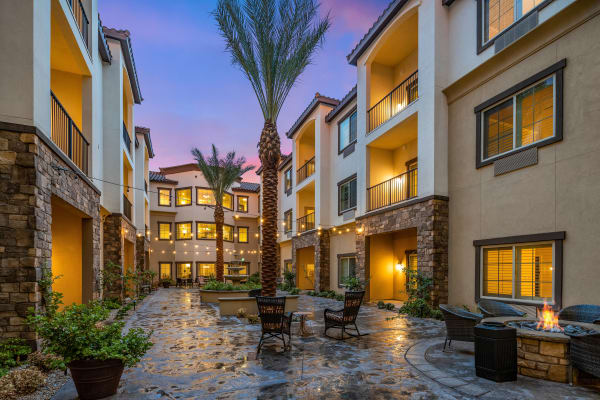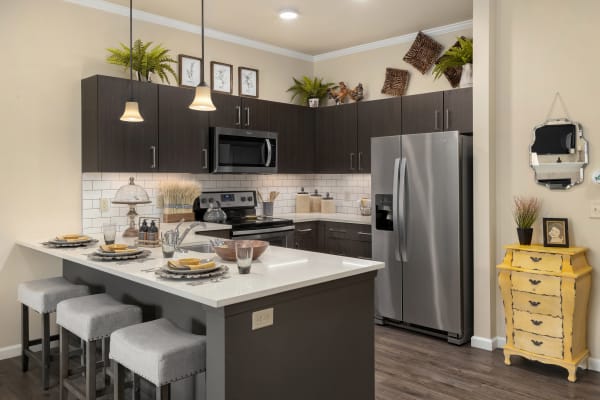 Style, Class, and Elegance – David & Judy
JSK Design is an American interior design company affiliated with Koelsch Communities that has brought style, class, and elegance to a growing number of senior communities across the country. At JSK, interior design is more than a look—it's the birthplace of how we experience spaces. Interior Design is a powerful, essential part of our daily lives that affects how we live, work, play, and especially heal.
Judy Koelsch, Owner and Principal Designer of JSK, has made it the company's mission to emotionally connect with people through design and decor. To do so, Judy has put her knowledge of textiles, materials, color, space, and countless other design elements to work in a way that brings natural beauty, a feel of local flavor, history, and culture to each community JSK handles. Together, with Lead Designer David Goularte, Judy has created communities designed to the highest standards for nearly 30 years.
David Goularte came to JSK with a robust career in design that began in 1968. Since then, David has gained notoriety for blending his acute eye for style with a level of refinement, quality and integrity that has landed him in a class of his own.  Over his 55 year career, David has designed everything from residential to commercial spaces, but has found the creative flexibility of designing senior communities with JSK to be the most rewarding. David's design career has been met with robust praise, landing him featured articles in numerous design publications such as House Beautiful and Luxe Interiors + Design. When David's at work, his goal is to bring continuity to the community, creating a seamless flow from entrance to exit.
Today, Judy and David thrive in an industry that is changing, growing, and giving them new challenges and inspiration. As Koelsch Communities grows into new regions, JSK continues to honor those regions by embracing design that captures the local beauty, history, and distinction.
Pet Friendly Senior Living
The Park at Surprise Independent Living Community loves pets! It's a fact that pets decrease stress responses and contribute to the long-term psychological well-being of seniors. Our furry friends strengthen self-esteem, eliminate loneliness and encourage seniors to be more active. That's why pets are wanted and welcome at The Park! If caring for your animal has become too difficult, you can enjoy other furry friends who are part of our community.
Come Visit Us!
Located about 45 minutes from downtown Phoenix, Surprise is where you can connect all aspects of your life; family, fun and recreation. This charming community is surrounded by scenic mountains, Lake Pleasant, and the beautiful Sonoran Desert. Plus, Surprise is full of action! From MLB spring training, the largest tennis and racquet complex in the southwest, seven gorgeous golf courses, an urban fishing lake and two public aquatic centers, Surprise has it all. 
Schedule a tour of The Park and discover everything there is to love about living here.
Join the Charter Club
Deposit now! Early depositors receive great membership benefits. First come, first serve! Those who deposit first choose their own adventure.