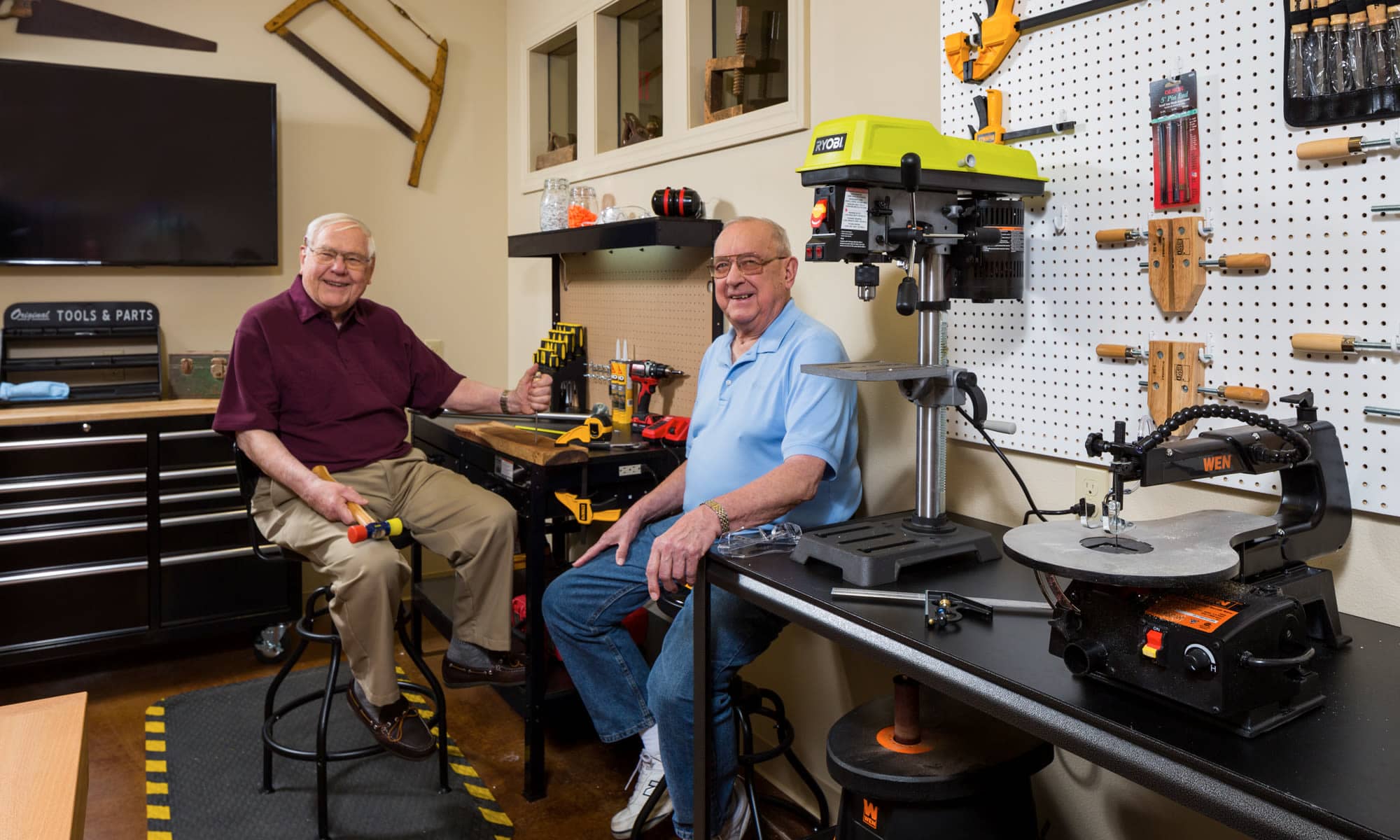 Activities at The Park
At The Park at Modesto Independent Living Community you'll find fun, travel and adventure! Aging doesn't quench curiosity, and it certainly doesn't satisfy the desire to get out and enjoy life. At The Park we have regular scheduled events and travel that make fun and adventure a daily routine for our residents.
Adventure: Life's active ingredient!
 
Open Swim and Water Aerobics
Water Volleyball
Soak in the Jacuzzi or Relax in the Saltwater Pool on the Baja Shelf
Participate in a Sing-a-long and Roast Marshmallows at the Outdoor Fire Pit
Outdoor BBQ Area
Enclosed Dog Park
Fireside Billiards/Game Room
Library with Full Newspaper Selection
Fitness Center
Health & Wellness Clinics
Walking Paths
Full-Service Salon Including Manicures and Pedicures, Chair Massages
Raised Garden Beds
Men's Breakfast and Ladies Tea
Exercise Classes to Fit Every Level and Ambition with Our Fitness Trainer and Team
Movie Night at The Marion Theater
Brain Fitness Games
Spiritual Worship Services
Happy Hour at the Victory Bistro & Wine Bar
Wine Tasting
Overnight Trip Adventures
Emmett's Garage and Antique Cars
Woodworking Shop and Classes
Art Studio with Classes Galore
Crafting Activities and Lessons
Monthly Chef's Signature Champagne Brunch
Card Games to Play and Learn
Visit the Gallo Center for the Arts for a Matinée, Black Oak Casino or the Beautiful Pinecrest Theater
Wine Tasting at Any of the Local Wineries
Sports Fans Can Enjoy the Modesto Nuts, San Francisco Giants, 49ers, Golden State Warriors or San Jose Sharks or Any Number of Majestic Golf Courses
Hike Nearby at Mendenhall Springs, Stay Close to Home, or Set Sail for Adventure Across the Valley.
Social Living
Maintaining an active social life is part of your continued independence. The Park at Modesto Independent Living Community makes it easy to start a new hobby, make a new friend and to simply have fun.
At The Park, we fully embrace the social benefits of senior living by providing a vibrant, socially engaging environment for our residents. Every day at The Park is brimming with opportunities to engage with others, make new friends, learn new things, grow as a person, improve your skills, knowledge, health, fitness . . . and just enjoy the life you live.
With so many recreational and social events and activities to choose from – both onsite and offsite – The Park elevates your lifestyle and enriches your life.
Events
At The Park at Modesto Independent Living Community we always offer an interesting mix of events – from educational to social and everything in between, you're sure to find something you'll enjoy.
Browse our upcoming events. And if you have any questions, we're happy to help. Feel free to contact us. We look forward to having you join us!