Life Enrichment
Experience at the Park
Wellness Program
Social, intellectual, spiritual, physical, medical, and emotional wellness are important aspects of life at Canterbury Park. Residents have ample opportunity to get involved in our comprehensive wellness programs. Our full-time Life Enrichment Director plans physically and mentally stimulating events daily while our professional team members are always nearby to help you maintain the best possible quality of life.
Adventure
At Canterbury Park you'll find fun, travel and adventure! Aging doesn't quench curiosity and it certainly doesn't satisfy the desire to get out and enjoy life. At Canterbury Park we have regular scheduled events and travel that make fun and adventure a daily routine for our residents.
Adventure: Life's active ingredient!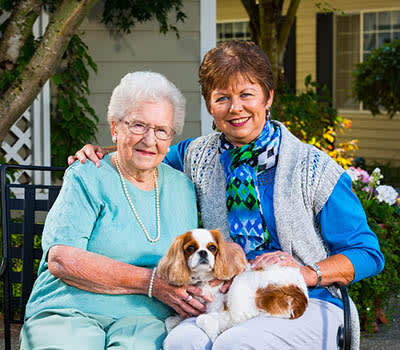 Learn and Live
Stay mentally fit at our Learn and Live events, our free ongoing lecture series at Canterbury Park. Open to the public and residents alike, Learn and Live is a lifelong-learning program that offers thought-provoking topics for personal enrichment. Learn, socialize and participate in engaging discussions. With a variety of subject matter to explore, we're confident you'll find a class that you'll enjoy and find useful.
Social Living
Maintaining an active social life is part of your continued independence. Canterbury Park makes it easy to start a new hobby, make a new friend and to simply have fun.
At beautiful Canterbury Park, we fully embrace the social benefits of senior living by providing a vibrant, socially engaging environment for our residents. Every day at Canterbury Park is brimming with opportunities to engage with others, make new friends, learn new things, grow as a person, improve your skills, knowledge, health, fitness . . . and just enjoy the life you live.
With so many recreational and social events and activities to choose from – both onsite and offsite – Canterbury Park elevates your lifestyle and enriches your life.
Events
At Canterbury Park we always offer an interesting mix of events – from educational to social and everything in between, you're sure to find something you'll enjoy.
Browse our upcoming events. And if you have any questions, we're happy to help. Feel free to contact us. We look forward to having you join us!